Join Us for Our Inaugural Production of
Directed by Jade Lambert-Smith

FEATURING
PAULETTA WASHINGTON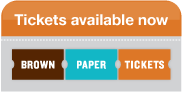 FOR INFORMATION ON GROUP SALES CONTACT US AT: info@pg-entertainment.net

Southwest Arts Center Theater
915 New Hope Road
Atlanta, GA 30331

Showtimes
Preview Wednesday July 10th at 7:30pm
Thursday July 11th at 7:30pm
Saturday July 13th at 2:30p & 7:30pm
Sunday July 14th at 2:30p & 7:30pm

The Play
Crowns, a play with music and dance, is adapted from a book by Michael Cunningham and Craig Marberry. Crowns weaves together a variety of stories from different characters, time periods and perspectives that, when integrated with music and dance, create a tapestry of voices that transcend time and place. The essential story of Crowns is that of Yolonda, a young African-American girl trying to figure out her identity, her place in the world, and her place in her own culture. When Crowns starts, Yolonda has been sent to South Carolina to live with her grandmother after her brother has been murdered. Mother Shaw, Yolonda's grandmother, welcomes her granddaughter into her circle of "hat queens." We follow the ensemble of characters through a church service which weaves the stories of the hat queens together. These stories draw Yolonda out of her isolation and grief, teaches her the history of her ancestors and her people, and initiates her into a place in her new community. These women help Yolonda begin linking her own experiences to the stories of her relatives, her history and her people.

---
The Author
Regina Taylor
is a world-renowned award-winning playwright and actor. She is best known for her roles on
I'll Fly Away
,
The Unit
, and in the movie
Lean on Me.
She is an Artistic Associate at The Goodman Theatre in Chicago. Her award-winning play
Crowns
was first produced at the
McCarter Theatre
and at
Second Stage Theatre
in New York.
---